Valentine's Day is just around the corner. It can be a time for many to reflect on and appreciate relationships with our significant others. More importantly, it can be a cause for pause – from the hustle and bustle of the everyday grind – to acknowledge and 'witness' the romantic acquaintances in our lives and find the perfect window for a special night (or two).
But How Does Cannabis Fit into All This?
The popularity of all things cannabidiol (CBD) and tetrahydrocannabinol (THC) has surged lately. One can deduce this from the array of CBD products available in the food, beauty, personal health, and wellness niches. Moreover, CBD and other cannabinoids have displayed credible benefits towards addressing medical conditions such as anxiety, insomnia, chronic pain, and as an anti-inflammatory.
But since you're here, we bet you may be wondering about the fabled prowess of cannabis as an aphrodisiac. In that case, read on to get an insight into some 'sex-enhancing' tips and quips, and how Ashario can help.
How Can the Wonderful World of Cannabinoids Enhance Your Sex Life?
Let's do a little creative visualization to get an idea of how cannabinoids like CBD and THC can heat things in the bedroom:
Imagine reduced stress levels, improved blood flow, a sense of tranquil balance in mind and body accompanied by a flood of happy hormones - serotonin and dopamine - prompted by cannabinoids via the body's endocannabinoid system. All this, among other things, has a profound effect on enhancing libido (so … saddle up)
Thinking of Using Cannabis Products to Add Some
Zing to Valentine's Day? Here's How!
At Ashario, we have the complete range of some of the most enticing products that could come in handy on this naughtily momentous occasion. Augment your sex life with some of our best sellers for help with anxiety and bedroom performance - by helping you remain relaxed, balanced, centered, and present: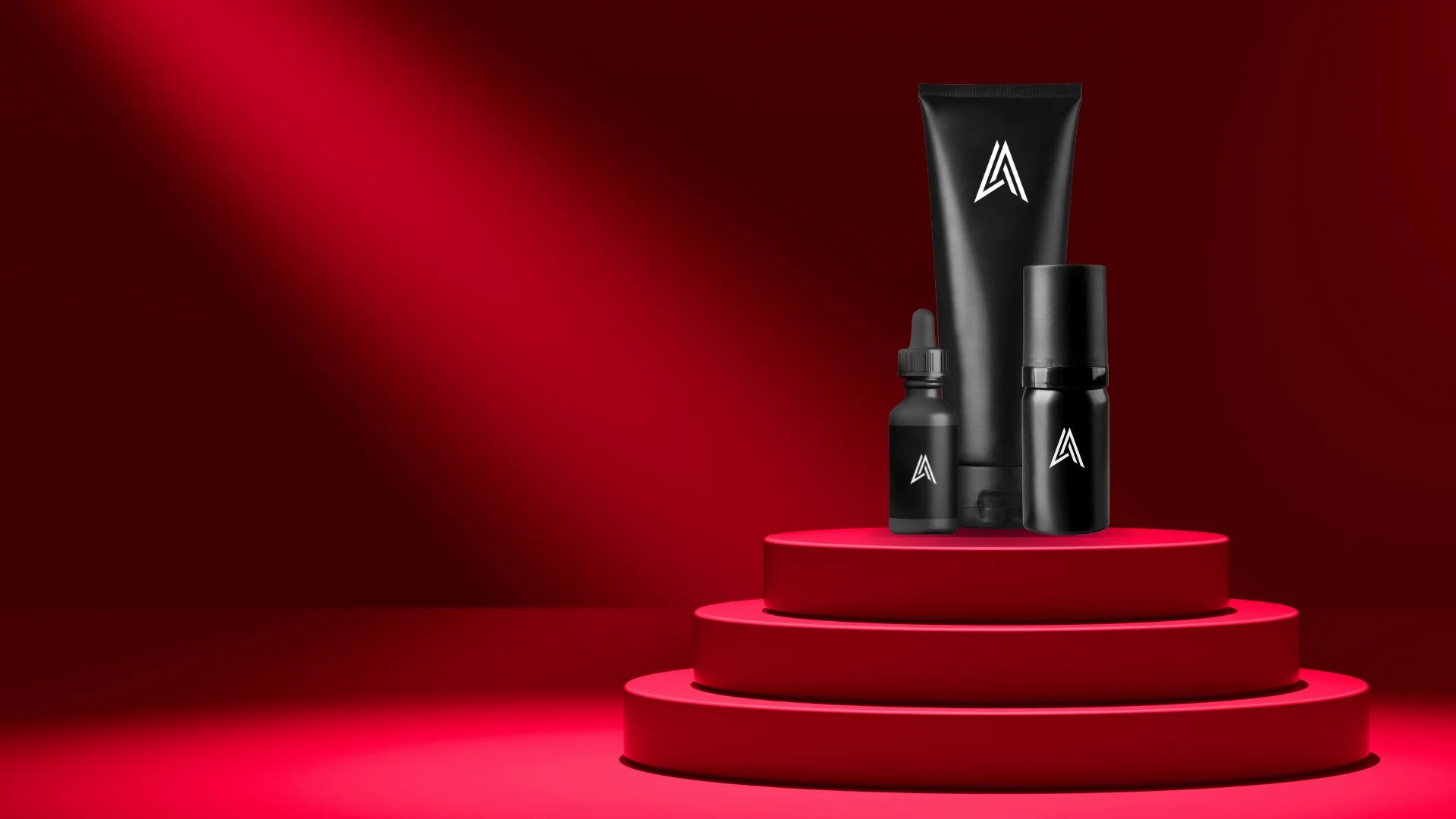 Discover Ashario's superb intimacy oils and bath bombs for your loved one:
CBD, THC Sex Lubricants
The jury may still be out on the true (untapped may we quip…) potential of lube magic in the bedroom. However, plenty of preliminary evidence points to improved orgasms, increased blood flow, muscle relaxation, and reduced intercourserelated discomfort and pain for women.
So have a go at some of the lubricants in our inventory, and experience some (or all) of these effects for yourself.
CBD, THC infused Massage Oils
Pamper yourself this Valentine's Day with some 'rub-a-dub' action. Our exclusive collection of CBD and THC-infused oils is sure to help you relax and stay in the moment. They come with added perks like pain alleviation and reduced inflammation. We highly recommend this fantastic add-on to your bedside drawer for addressing those aches and pains that could stand between you and a gratifying intimate experience with your significant other.
Bath Bombs
We all crave a relaxing soak at the end of an arduous day now and then. Our fabulously formulated CBD and THC bombs are just what you need to let go of the moans, groans, and achy muscles come sundown. Put the day behind you, kick back, pop a bath bomb or two in the tub, and get right in mind for the evening you were waiting for and reconnect with your sweetheart.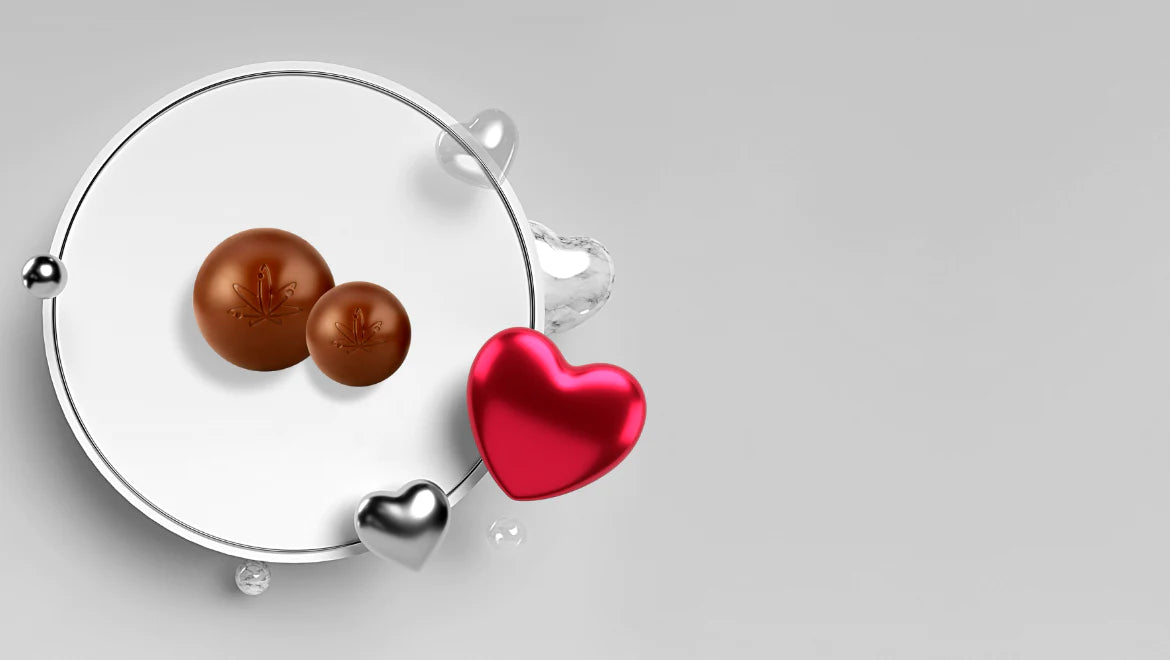 Valentine's is always better with Chocolate
Spruce up your guilty after-eight indulgences with some of our delectable handcrafted, high-quality CBD and THC-infused chocolates. Ashario's premium chocolates selection promises a mouth-watering experience of flavonoids, CBD, and THC in just the right combinations to get you and your partner all set for a romantic evening.