January, 2022 Posted by ASHARIO CANNABIS
CANNABIS TRUFFLE MAC & CHEESE
Celebrate the season with a cannabis holiday recipe from Ashario! Our Cannabis Macaroni and Cheese is easy to make in just a few minutes.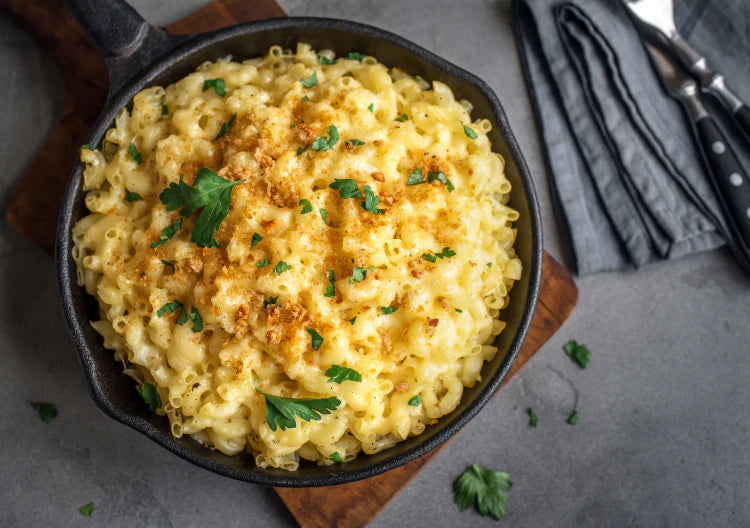 Prep Time: 15 minutes
Cook Time: 30 minutes
Serving Portion: 4 servings
INGREDIENTS
1 lb. Macaroni
2 tablespoons truffle oil
2 cups of your favourite milk
¼ cup cannabutter (directions below)
½ cup of sharp cheddar
¼ cup flour
½ cup of Fontina cheese
½ cup of Gruyere cheese
½ tablespoon Dijon mustard
¼ tablespoon freshly ground black pepper
½ tablespoon salt
1 cup toasted Panko breadcrumbs
Cannabis Recipes: Directions for Cannabis Truffle Mac & Cheese
This recipe only requires a few minutes of your time and a handful of ingredients!
1. Preheat the oven to 350°F and butter a 9" x 13" baking pan.
2. Cook noodles per directions on the package. Drain and transfer pasta into a large bowl.
3. Heat up the cannabutter in a saucepan on medium heat until it melts. Add the flour, milk, salt, pepper, and mustard. Stir and whisk the mixture frequently until it has a smooth consistency
4. Add truffle oil and cheese, stirring the mixture until it's smooth.
5. Mix the cheese mixture well until the pasta is completely covered in cheese sauce.
6. Transfer pasta into a buttered dish and add grated cheese and breadcrumbs.
7. Bake for 30 minutes until the top has browned slightly. Let it cool off before serving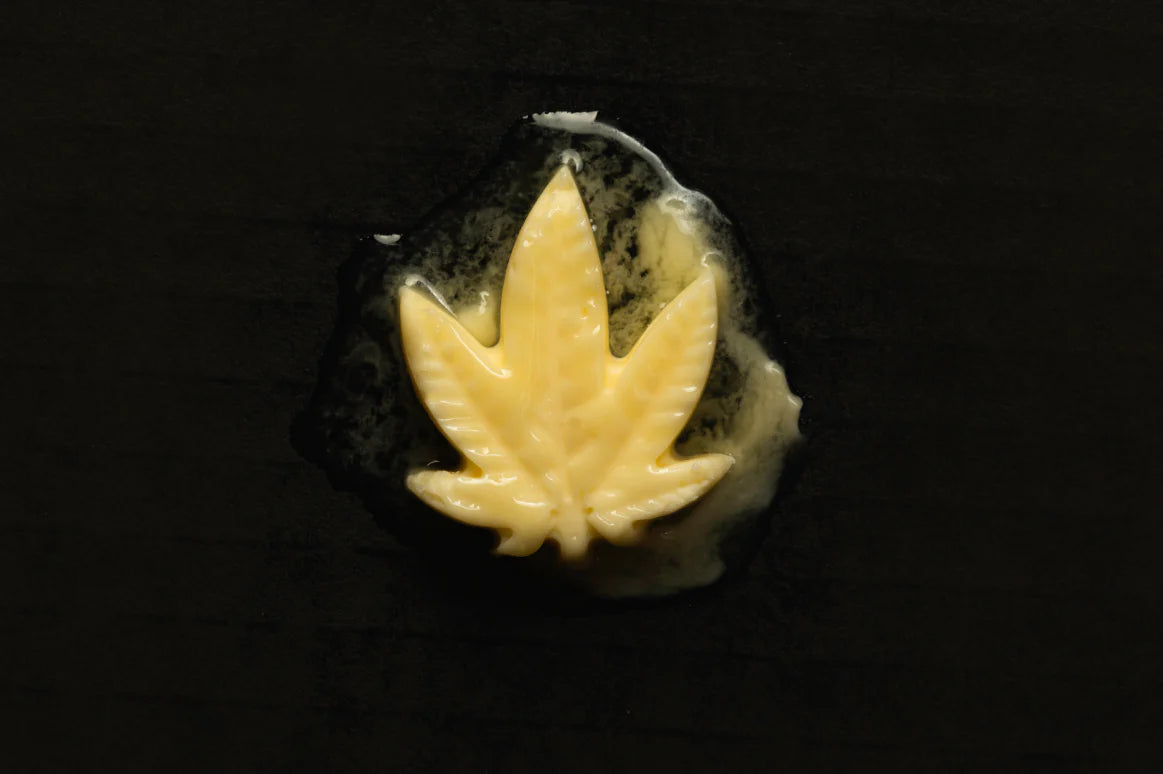 Cannabutter Ingredients and Instructions
Not sure how to make cannabutter? No problem! Here's a simple cannabutter recipe:
Ingredients: 1 lb. or four sticks of salted butter & 1 cup (7-10 grams) of decarboxylated ground cannabis flower

1. Add two cups of water and butter to a medium saucepan, simmering on low heat.
2. Combine the butter and 2 cups of water into a medium saucepan, cooking on medium heat.
3. When the butter melts, add the ground cannabis flower. Make sure the flame is very low. Let the mixture cook for two hours, stirring occasionally. Do not let the mixture boil.
4. Strain it through a mesh strainer into a large bowl. And, Let the cannabutter cool to room temperature. Cover and refrigerate for three hours. Then, use a butter knife to lift out the butter and remove any extra water in the bowl.
5. Wrap and store the cannabutter in an airtight container in the refrigerator. When finished, you have a delicious cannabis mac and cheese to enjoy!
Ashario Cannabis Truffle Mac & Cheese Flower Recommendations
You can find pre-ground cannabis flower at Ashario.
We encourage you to read our guide on edible potency before indulging.
When you're looking for a warm and comforting meal, you can't go wrong with macaroni and cheese. Whether it's the instant stuff from a box or your grandma's secret recipe, there's something about this dish that provides a sense of serenity. If you need to warm yourself up on a chilly night, mac and cheese is the perfect option. It's even better and creamier when you add truffle oil and multiple kinds of cheese.
You can take this dish a step further by making it cannabis-infused. Now that's what we call elevated indulgence!