January, 2022 Posted by ASHARIO CANNABIS
INFUSED MANGO MULE MOCKTAIL (ALCOHOL-FREE)
Celebrate the season with a cannabis holiday recipe from Ashario! Our infused mango mule mocktail is easy to make in just a few minutes.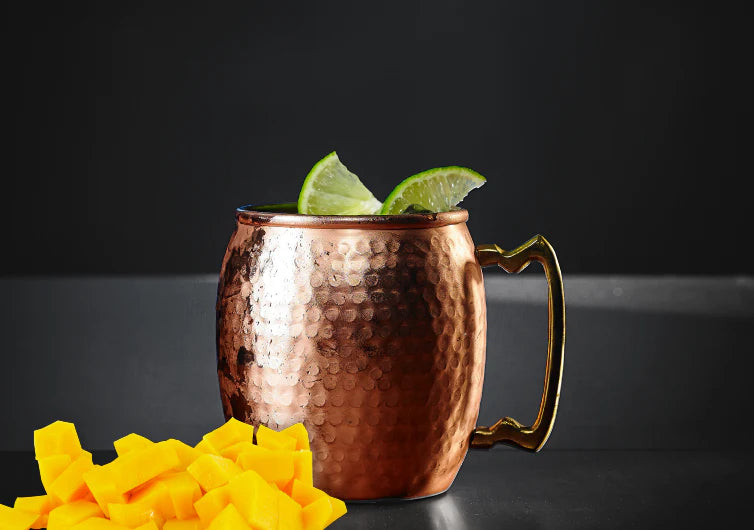 Prep Time: 5 minutes
Cook Time: 5 minutes
Serving Portion: 1 servings
INGREDIENTS
4 to 5 slices of cucumbers
1 oz of your favourite honey syrup
1.5 oz of fresh lime juice
1.5 oz of fresh mango pure
6 oz of your favourite citrus-flavoured cannabis drink
1.5 oz of non-alcoholic ginger beer
and lots of ice
Cannabis Recipes: Directions for Mango Mule Mocktail
This recipe only requires a few minutes of your time and a handful of ingredients!
1. Muddle the cucumber slices and honey syrup together in a cocktail shaker.
2. Add mango puree, lime juice, a citrus-flavored cannabis drink, and shake vigorously with ice.
3. Strain into your desired glass. Top with ginger beer, stir, and enjoy!
Ashario Cannabis Drink Recommendations
These high-quality, lab-tested beverages will add a delightful twist to your celebrations.
New to cannabis drinks? Read our guide to the Intro to Cannabis Beverages before you begin.
With cannabis drinks growing in popularity, more people are curious about foregoing alcohol and indulging in THC and CBD infused beverages instead. With cannabis drinks, you can still enjoy your night without a hangover the next morning.
Here at Ashario, we've been working on cannabis-infused mocktails to share with you. We created one of our favorite drinks, a Mango Mule, with zero alcohol and plenty of cannabinoids.